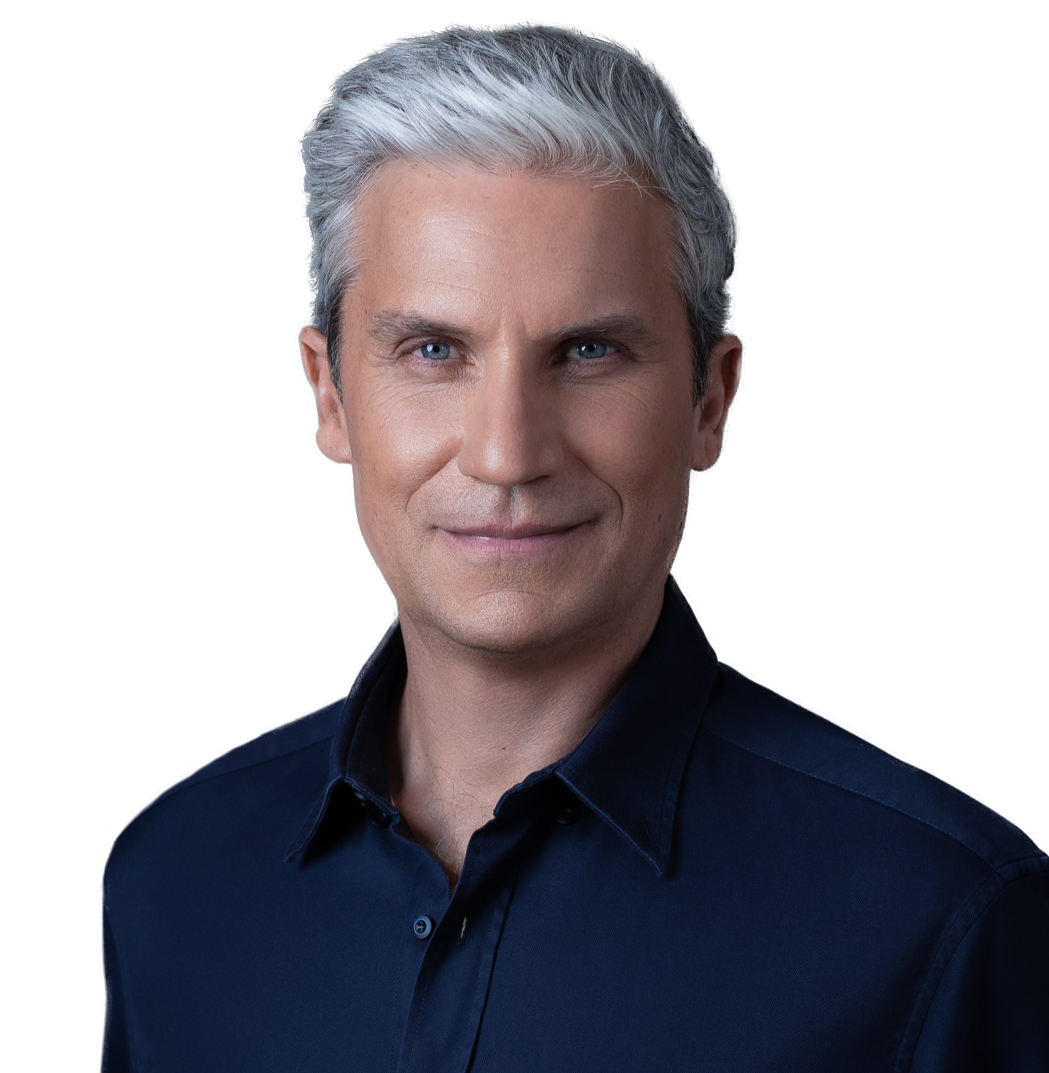 Harold Clarke has been transforming the luxury real estate market in Hawai'i for the last 20 years. Harold founded and runs Deep Blue HI as a real estate consulting firm to help manage portfolios and facilitate sales and acquisitions for high-net-worth individuals who have an interest in Hawai'i.
Harold is also the founder and CEO of Harold X Clarke Advisors, a global sales and marketing firm that works closely with the world's top .001% of affluent homebuyers and developers in the ultra-luxury real estate market.
With two decades of experience, Harold leverages financial and wealth management best practices and industry knowledge to provide clients with forward-thinking business advice while ensuring the utmost discretion, confidentiality, and authenticity.
Harold knows that "luxury real estate" is not about finishes, amenities or design but how a home can enhance one's quality of life. Harold's clients consistently emphasize that more time with loved ones and experiencing life's joys is what they want most and that's what he delivers. That's what "luxury" is. Harold lives in Honolulu with his wife and three children.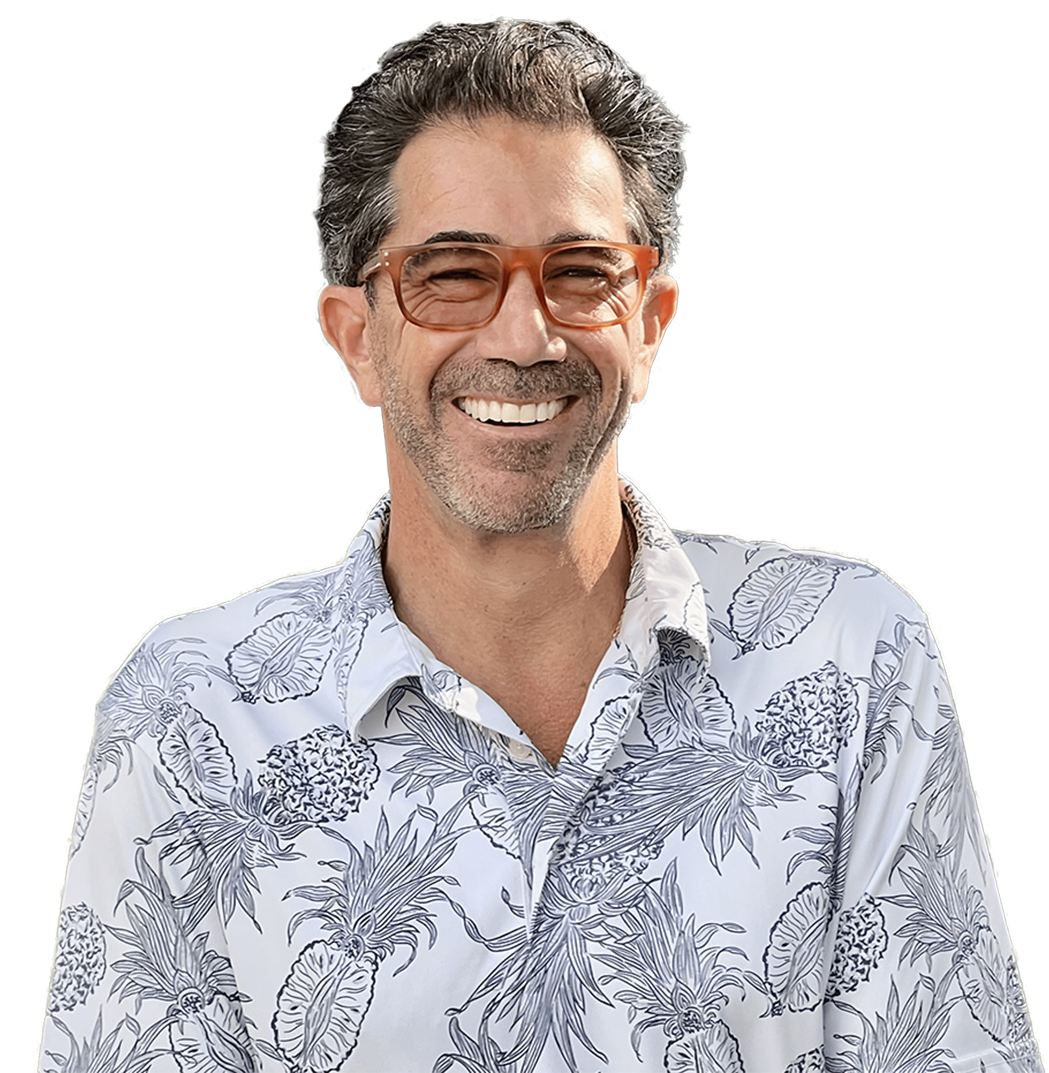 With a life straddling Beverly Hills and the Hawaiian islands, Paul brings a wealth of experience in the Hawaii's resort market, projects sales, and resale in Beverly Hills, CA. Complimenting Harold's 20 plus years of real estate expertise focused on the Hawaii market, Paul is deeply versed in both the Oahu and Maui markets. Having honed his skills in the ultra luxury Los Angeles market with Hilton & Hyland, Paul has circulated for nearly two decades in service of a wide array of Southern California's wealthiest families.
After his first career as a national news producer, which afforded him accolades and travel around the world, Paul decided to follow in his father's real estate path when he joined Beverly Hills' preeminent brokerage, Hilton & Hyland. He served there for 17 years prior to joining Deep Blue HI. His California license is now with the premiere agency Carolwood, and his Hawaii license is with Deep Blue HI.
Paul's long tenure in Beverly Hills allowed him to develop a sprawling west coast client base including Los Angeles' wealthiest families. These clients appreciate Paul's unwavering commitment to best-in-class service and his innate ability to address each individual's unique needs. Known for his negotiation techniques, highly personalized service, and unwavering dedication, Paul's proven his ability to navigate even the most difficult and complex deals. With nearly 20 years of experience in luxury residential sales, his experience includes a long roster of ultra luxury transactions, including a $45 million sale working with Jeff Hyland.
Beyond his success in the luxury single-family category, Paul has thrived in the luxury resort market breaking records on such projects as the Trump Tower Waikiki, where he and his team achieved a world record when they sold over $700 million worth of real estate in a single day. Needless to say, Paul is committed to bringing his passion and business savvy to every transaction.
Paul is no ordinary real estate professional and is well-equipped to execute the most intricate of transactions. With Paul's arrival on Oahu along with his native Hawaiian wife and two kids, these islands and Deep Blue HI gain access to one of the world's top real estate professionals.
The island of Hawaii also known as the Big Island is the place Danica calls home.  Raised in Puako, a small oceanfront community on the west side of the island, she now lives along the Hamakua Coast with her husband and three children.  She is very active and loves the outdoors, which is where you will find her outside of the office. Danica has an extensive background in the real estate industry and has held positions in numerous areas; property management, escrow and title, real estate sales and on to obtaining her Broker's license, and is currently our Broker-in-Charge.  She loves nurturing the relationships built with our clients, and truly enjoys making the entire real estate process as seamless as possible for all involved.
Jonathan is passionate in service of his clients' best interests. He has built a reputation for approachability and the ability to guide buyers on their path to finding their Hawai'i dream home and assist sellers with a smooth, stress-free sale. With a background in building and design, Jonathan provides clients with real time know-how of property valuation and assessment.
Having worked closely with Harold Clarke over the last 8 years Jonathan has lived and worked on the Big Island since 2002, Jonathan is an enthusiastic member of the community, and proud father of two girls.
Meet Lee, a talented and dedicated professional with a passion for real estate. Lee's interest in the industry began with a brief period of experience in construction and house flipping, where she developed a strong understanding of the building process and an eye for detail.
Today, Lee holds the position of Office Manager at a leading real estate company, where she is responsible for managing the day-to-day operations of the office.
In addition to her professional achievements, Lee is a proud mother of three children. She enjoys spending time with her family and is passionate about creating a healthy work-life balance.
Lee's dedication to her family and career is a testament to her strong work ethic and commitment to excellence. With her experience in real estate and her exceptional leadership skills, she is poised for continued success in the industry.
Originally from Los Angeles, California, Marisa grew up in a family of Real Estate Professionals. She moved to Oahu after high school to attend UH Manoa, getting a Master's degree in Marketing and Communications. She started her Real Estate career in 2016 and has built a business helping Buyers and Sellers with their real estate needs through dedication, transparency and attention to detail. She also has an extensive background in residential property management.
Marisa specializes in the North Shore region of Oahu, but has an intimate knowledge of the market that extends to helping clients buy and sell island-wide.  She lives in the Pupukea neighborhood of Haleiwa and spends her free time surfing. Attentiveness to client needs combined with a tenacious work ethic, Marisa has a remarkable reputation amongst her clients and is ready to serve your real estate needs.
Paul was born in Europe and grew up living in Poland, Austria, Canada, and Florida during his childhood years. He started playing tennis at the age of 12.  He showed much interest in the sport and trained at the world famous Nick Bolletieri Tennis Academy in Bradenton, Florida.  Today, it is better known as IMG Academies which has been home to names like Sampras, Seles, Agassi, Kournikova, and the Williams Sisters. It is the world's biggest and best sports training facility with close to 100 tennis courts. He also trained under Armando Tennis which has lead to travels the world over.
Through his hard work and dedication, Paul earned a full tennis scholarship to the University of Hawaii at Hilo on the Big Island of Hawaii. His leadership skills and hard work earned him the prestigious position of team captain during his last two years.  Upon graduating with a BBA, he began to work as a licensed realtor in Honolulu, Hawaii.
With a steady rise to success, Paul went out on his own to start Hawaii Realty International, LLC. A successful boutique firm with specialized service. Paul's connections he has made in both the tennis and real estate circles put him in the unique position of understanding the needs of buyers looking for coastal and waterfront properties, all while maintaining a high level of trust and privacy. Today Paul is fully focused and engaged in continuing to build upon his Big Island Luxury Real Estate legacy along the Kohala Coast of Hawaii. The unique relationship creates a service standard above any other.
His humble upbringing and ingrained principals of hard work and honesty have garnered him great loyalty by his clients.  True to his character, he reluctantly and humbly accepts their praise as satisfaction a job done right. Even with this success, he understands that every buyer and seller has individual needs that can only be met one-on-one.  He maintains connections with many of his customers for years beyond the sale which demonstrate Paul's understanding that quality relationships are what counts most.  He understands that longevity in the real estate field requires taking care of his customers' needs first.
 To be at this professional level requires hard word, skill, knowledge, and most importantly integrity.  Paul has them all. He is a Graduate of the Realtor Institute (GRI) held by only 19% of licensed Realtors, along with the AHWD and e-PRO designations. In his off time, Paul enjoys tennis, reading and spending time at the ocean.
For over a decade, I went back and forth between New York and Oahu, spending time in both places and getting to know the unique character and charm of each location. However, eventually, I knew that Oahu was where I wanted to settle down, and I haven't looked back since. 
My personal experience of relocating and adapting to a new environment has given me a deep understanding of the challenges and opportunities that come with buying or selling a property, particularly in a new location. I'm well-equipped to help my clients navigate these challenges and make informed decisions that are right for them and their families. 
As an immigrant I understood at an early age the meaning of dedication, hard work, and honesty. I had a successful career as a hairstylist for over 20 years. During that time, I learned the importance of attention to detail, customer service, and the value of building lasting relationships with clients. Whether you are looking to buy or sell a property, I will work tirelessly to ensure that your goals are met and that you are satisfied with the outcome.
When it comes to selling your home, I understand that it can be an emotional and stressful experience. That's why I will work with you every step of the way, from determining the right listing price to creating a marketing plan that will attract the right buyers. I have a keen eye for detail and will ensure that your home is presented in the best possible light to potential buyers. 
In addition to my own experience and expertise, I have the privilege of working with a team of top-producing real estate professionals who specialize in high-end properties and have access to a worldwide marketing reach. The Deep Blu Hi team is made up of seasoned agents who have a deep understanding of the luxury real estate market and can provide valuable insights and advice when it comes to pricing, marketing, and negotiating. We work together closely to ensure that our clients receive the best possible service and results.